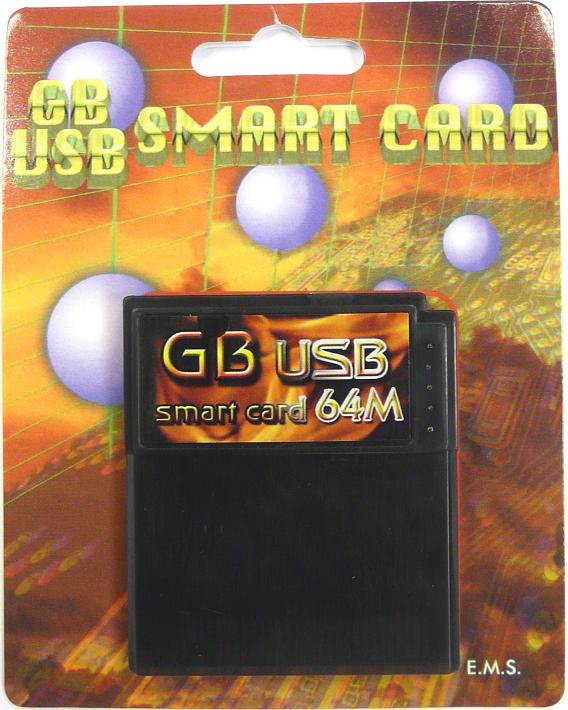 #0905 GB USB smart card 64M
weight : 36.2g
Build-in 64M memory. (2 pages, 32M per page)

Supports GB / GBC / GBA / GBA sp...etc

Supports GB / GBC ROMs (include LSDJ)

Multiple game ROMs burning is allowed.

Connect to PC via USB cable.

Supports Windows XP / Vista / Windows 7 beta

Easy replaceable battery (for SRAM). No soldering is needed.

** Game saver is stored in SRAM. It could only store one game saver
at the same time.
** No game ROM is built in the card, nor included in the package.
** Also compatible with GB Transferer I & II.
** The mini usb cable is sold separately, which is not included in the
package.
driver and user manual : Download.